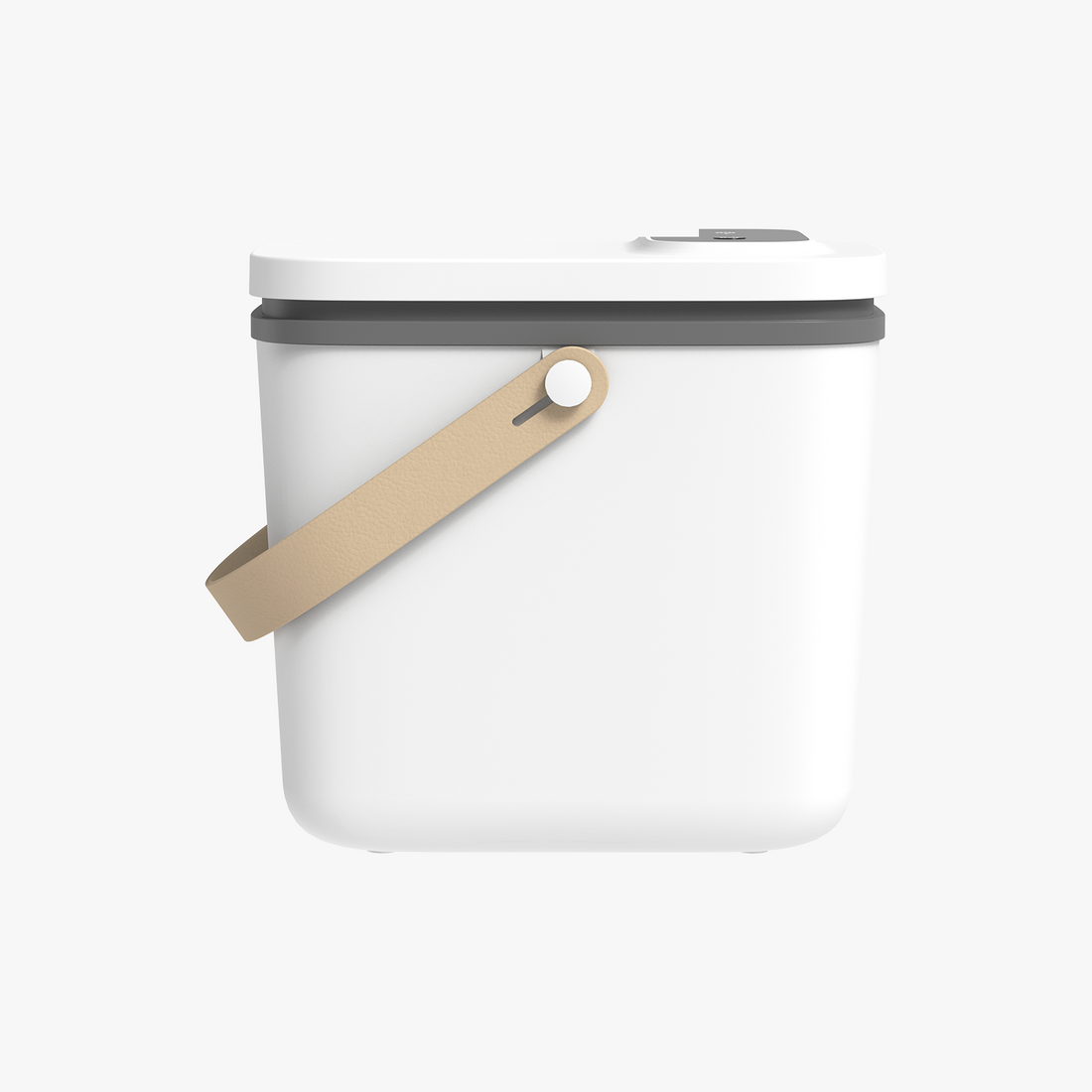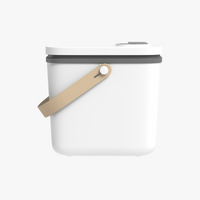 Vacuum Sealed Food Container for Pet
Airtight Food Storage Container, pet food vacuum sealed canister, moisture-proof, mold-proof, freshness keeper, IF award winner food container for dogs and cats.
Guaranteed Safe Checkout:
Pet Marvel's vacuum sealed container is an innovative pet food storage canister, ensuring food freshness while avoiding moisture, humidity, and pests. Made of food grade material, particularly easy to operate by one button panel and a capacity of 17pounds of food. Ideal for dog or cat food storage.
Color: White
Barrel Capacity(Max Line):3.43Gallon
Weight: 5.3lbs
Dimension:12.2 X 10.24 X 11.81 inches
Material: Melamine, Abs, PU
Food:Dry food and packaging food only
Charging Port: Type-C
One-button vacuum
With simply a button push, seconds to acquire an airtight bucket of food. Extending the freshness of food and guarding it from pets damage and humid environment.
Easy of Use
5 essential features clearly display on the top panel including power, battery usage, power, error indicator, vacuum status, and lid open. An advance, intelligent food container yet accessible for everyone.
Large Capacity
Accommodating 17 pounds of pet food easily, an ideal fit for regular food package.
Variety Food Choice
Unopened food can, dry food, snack and more, almost all dry pet food variants can be stored safely in the vacuum container.
Built-IN Warning SyStem
Check the following steps if ! is on.
1.Check for food left or foreign object around the sealing ring.
2.Check for damage on the sealing ring and the lid.
3.Restart the program if above option is not applicable.
CONTACT US FOR FURTHER ASSISTANT
Nice one
It's easy to use and works well.