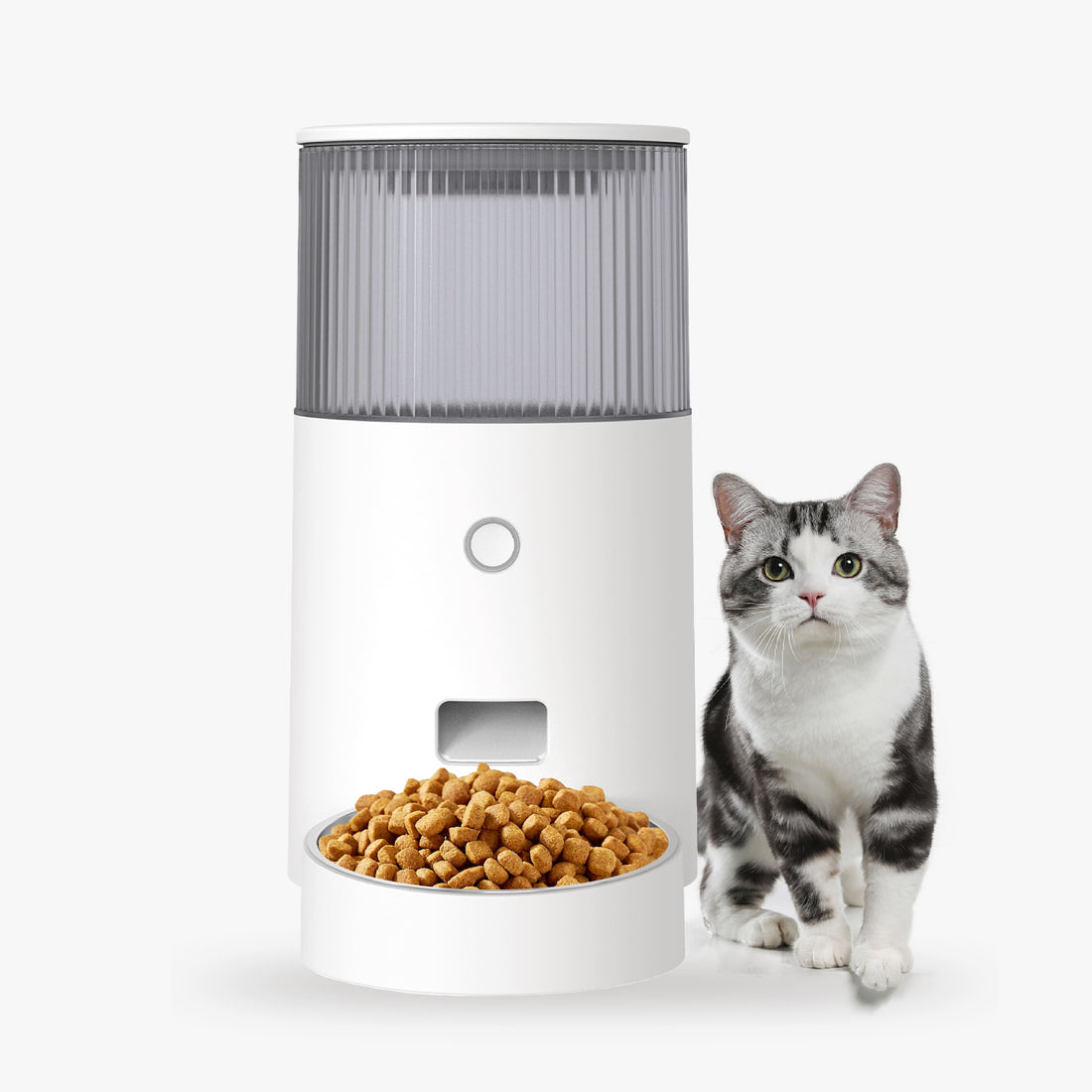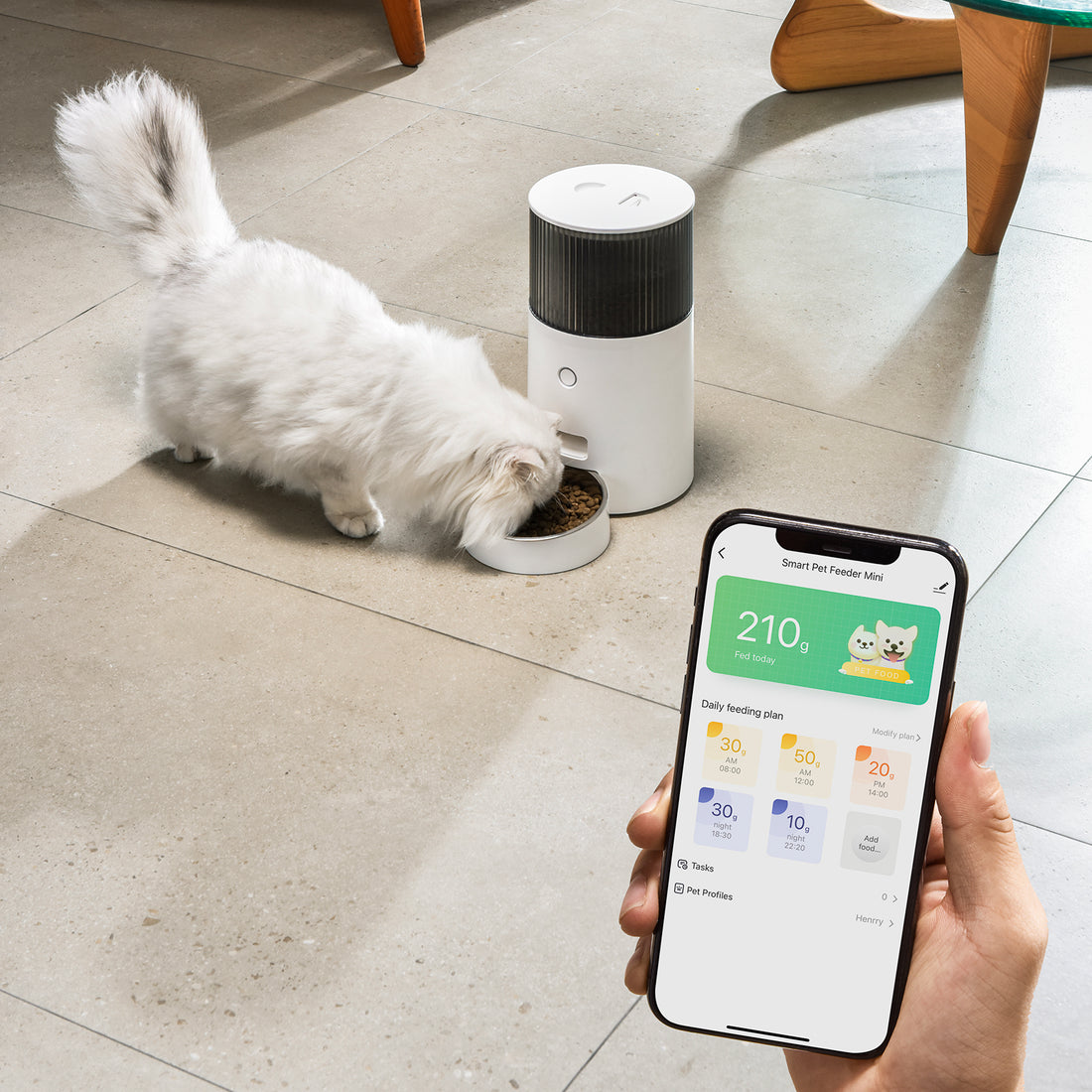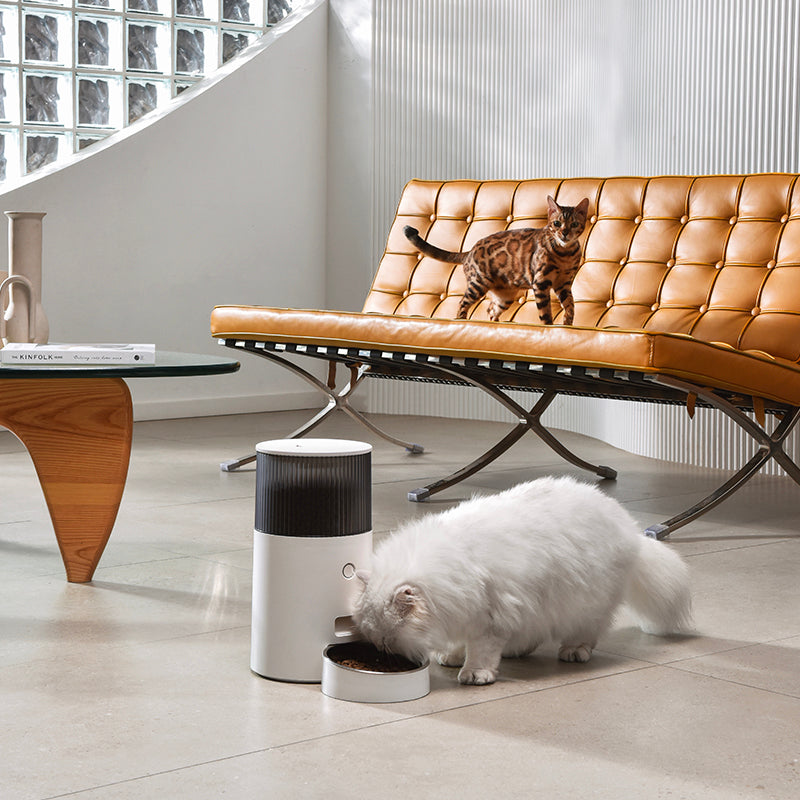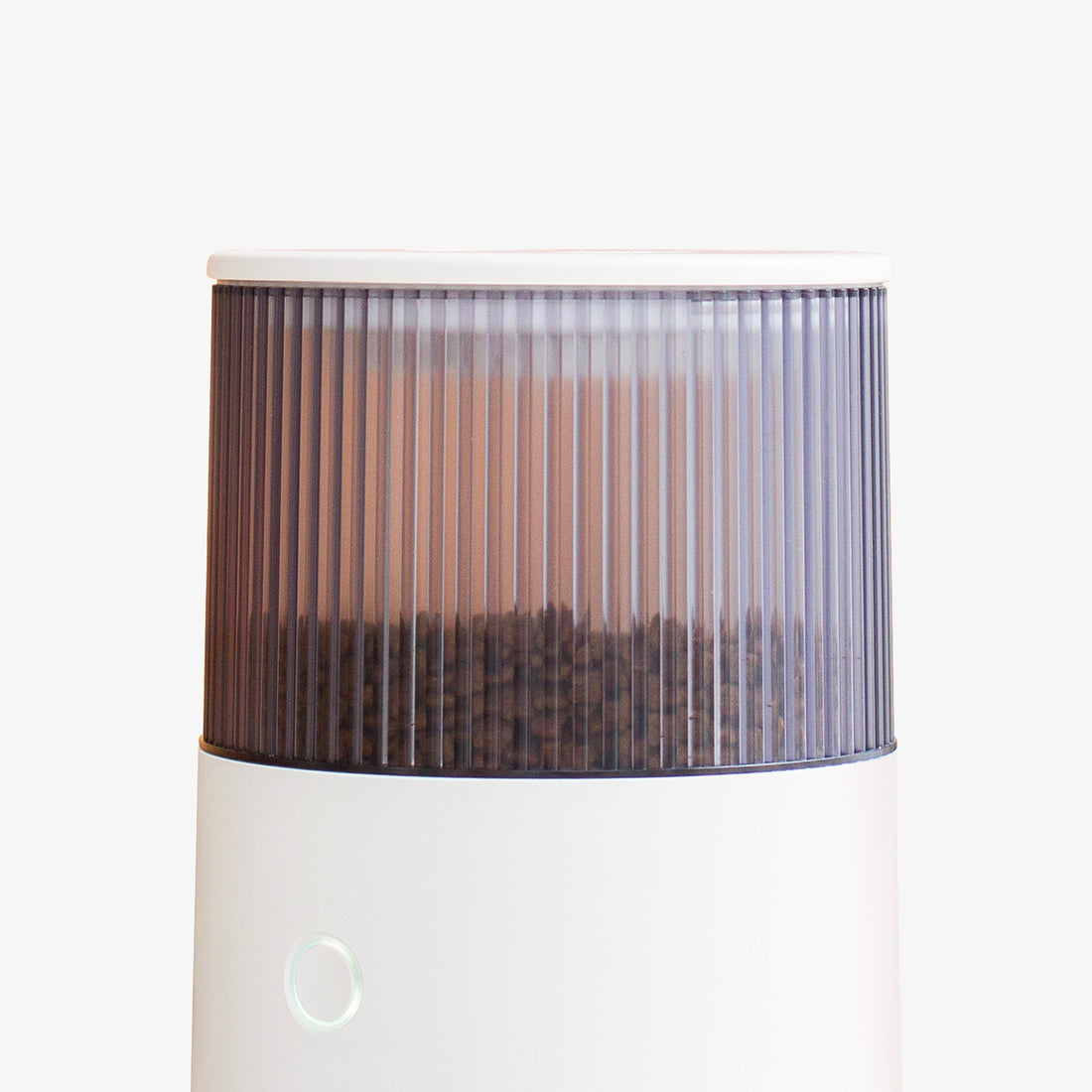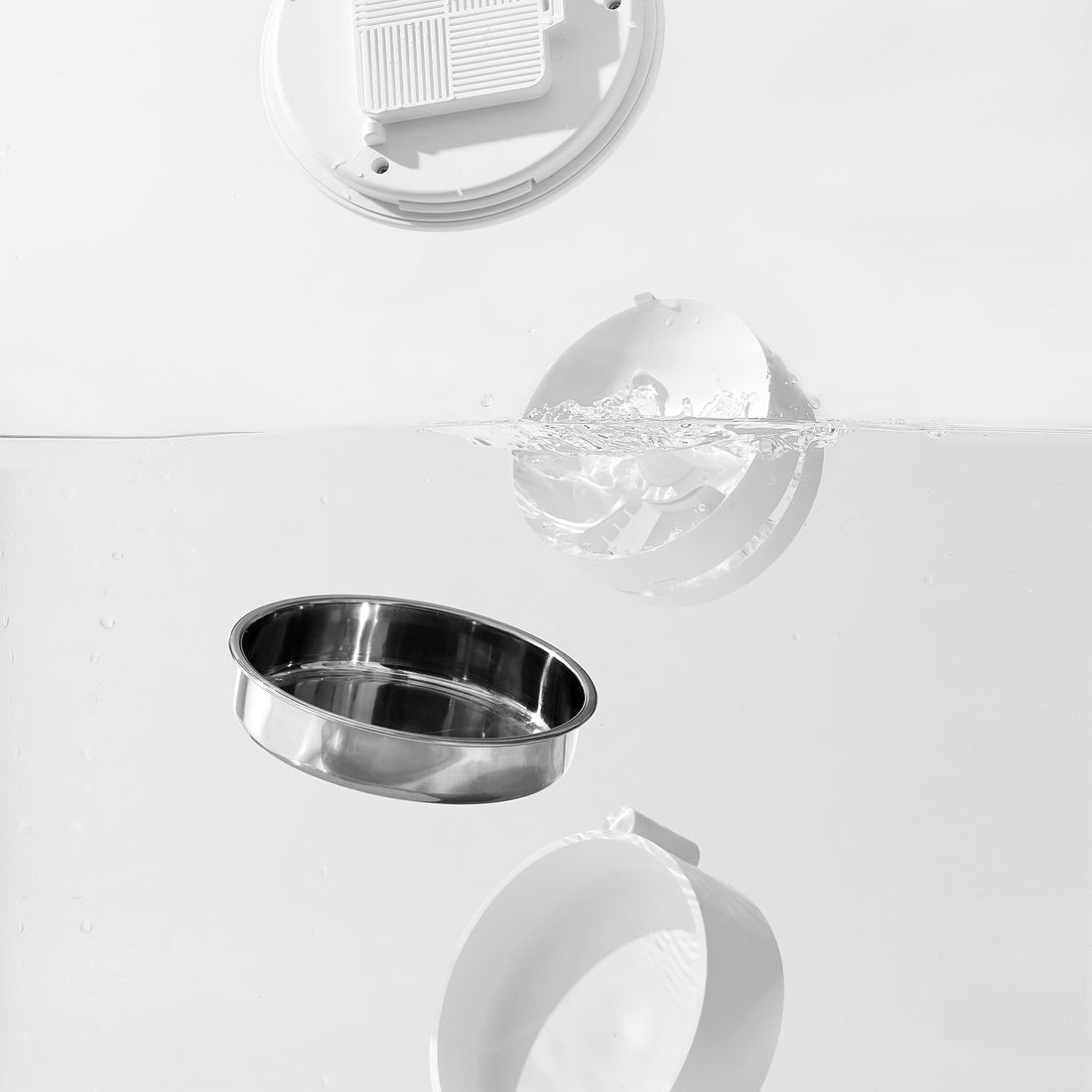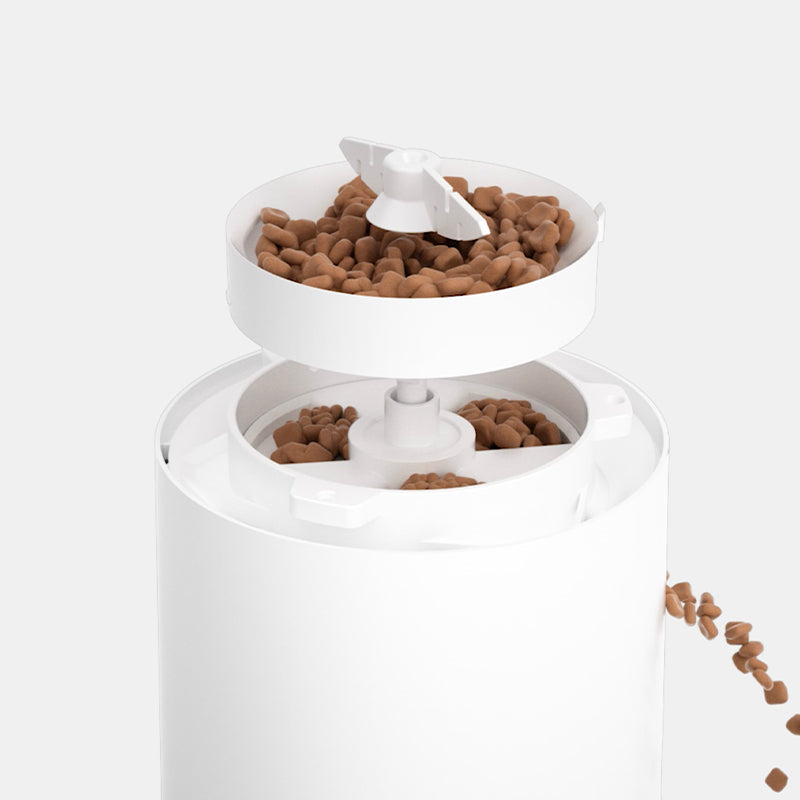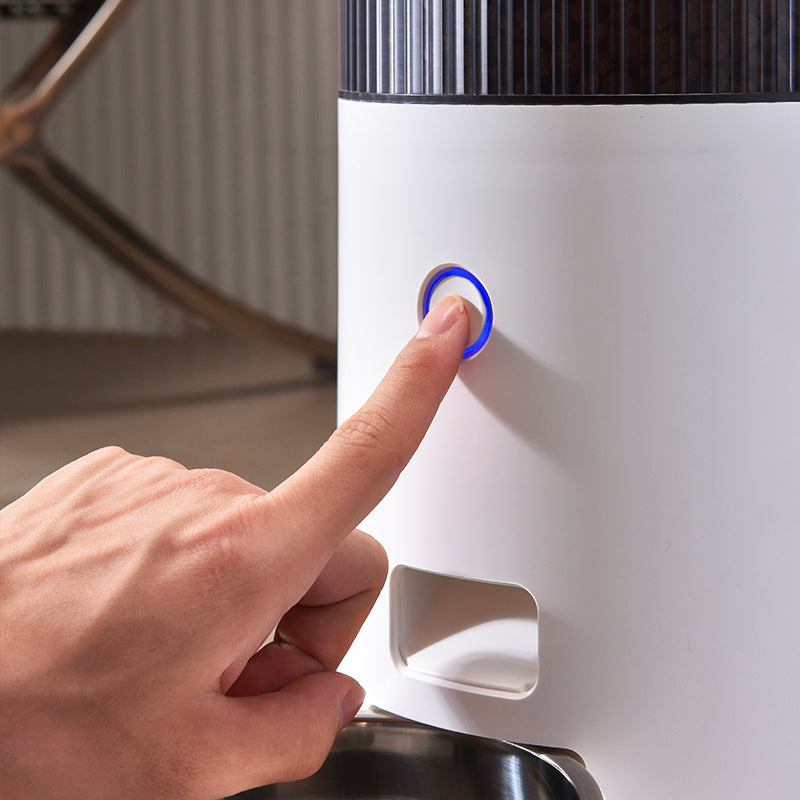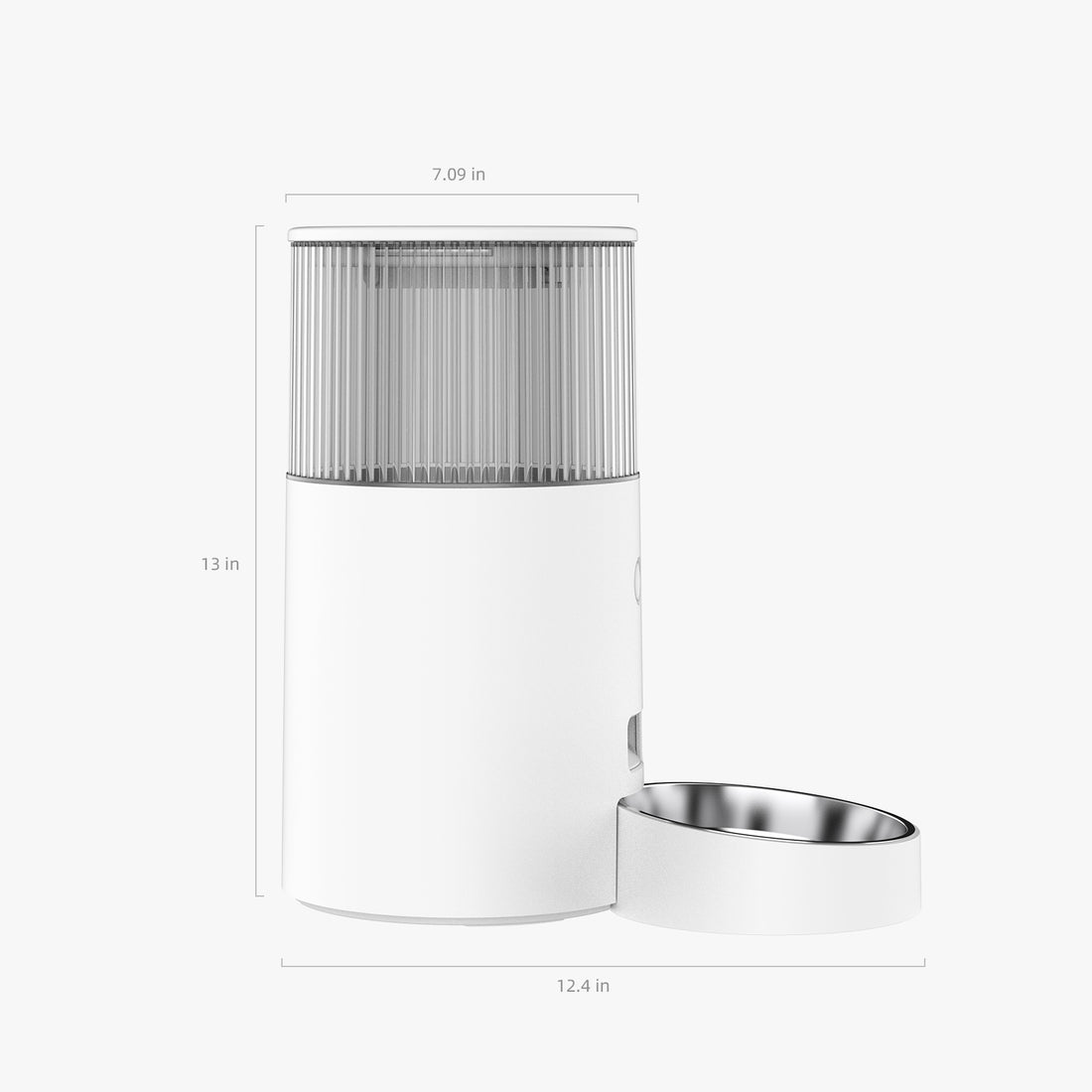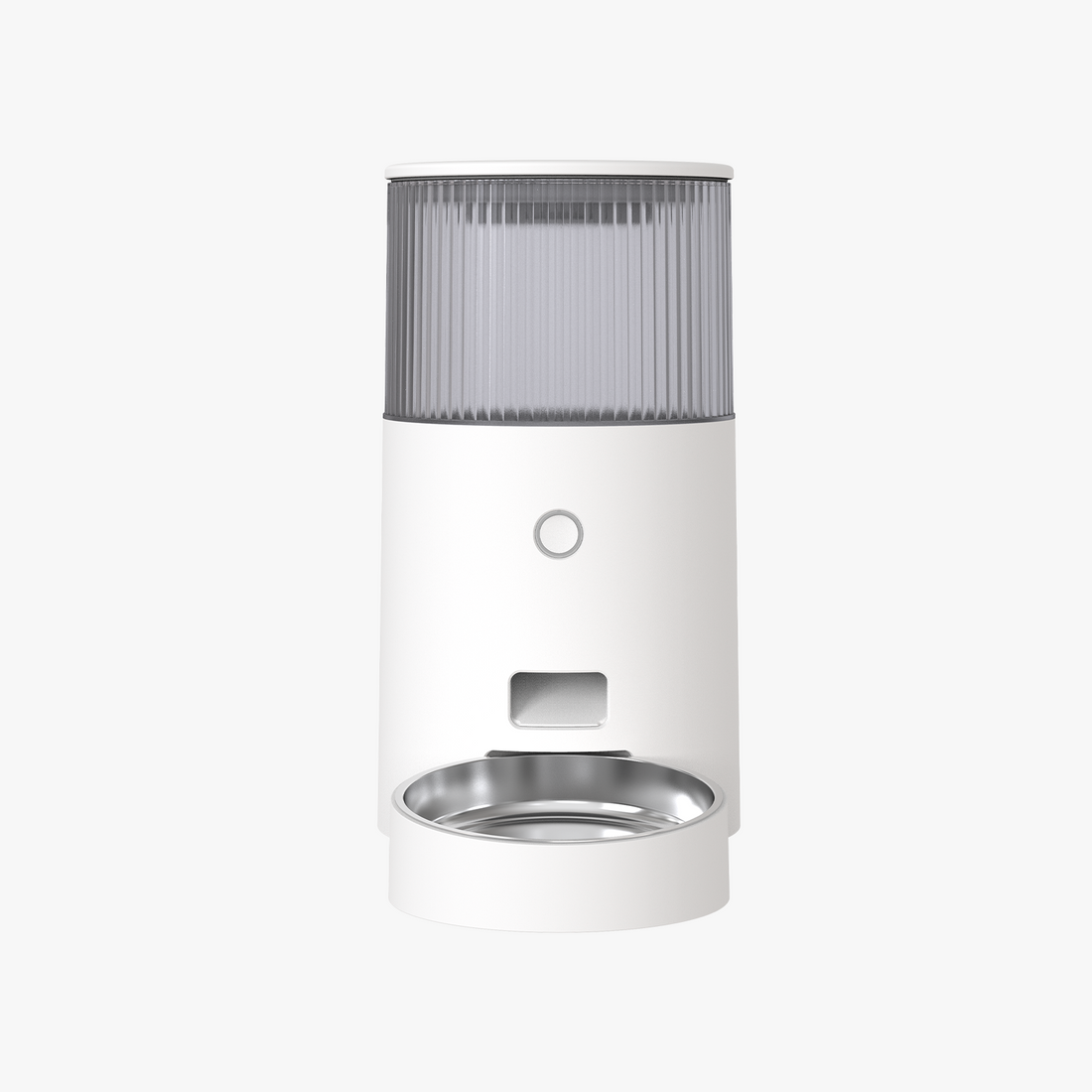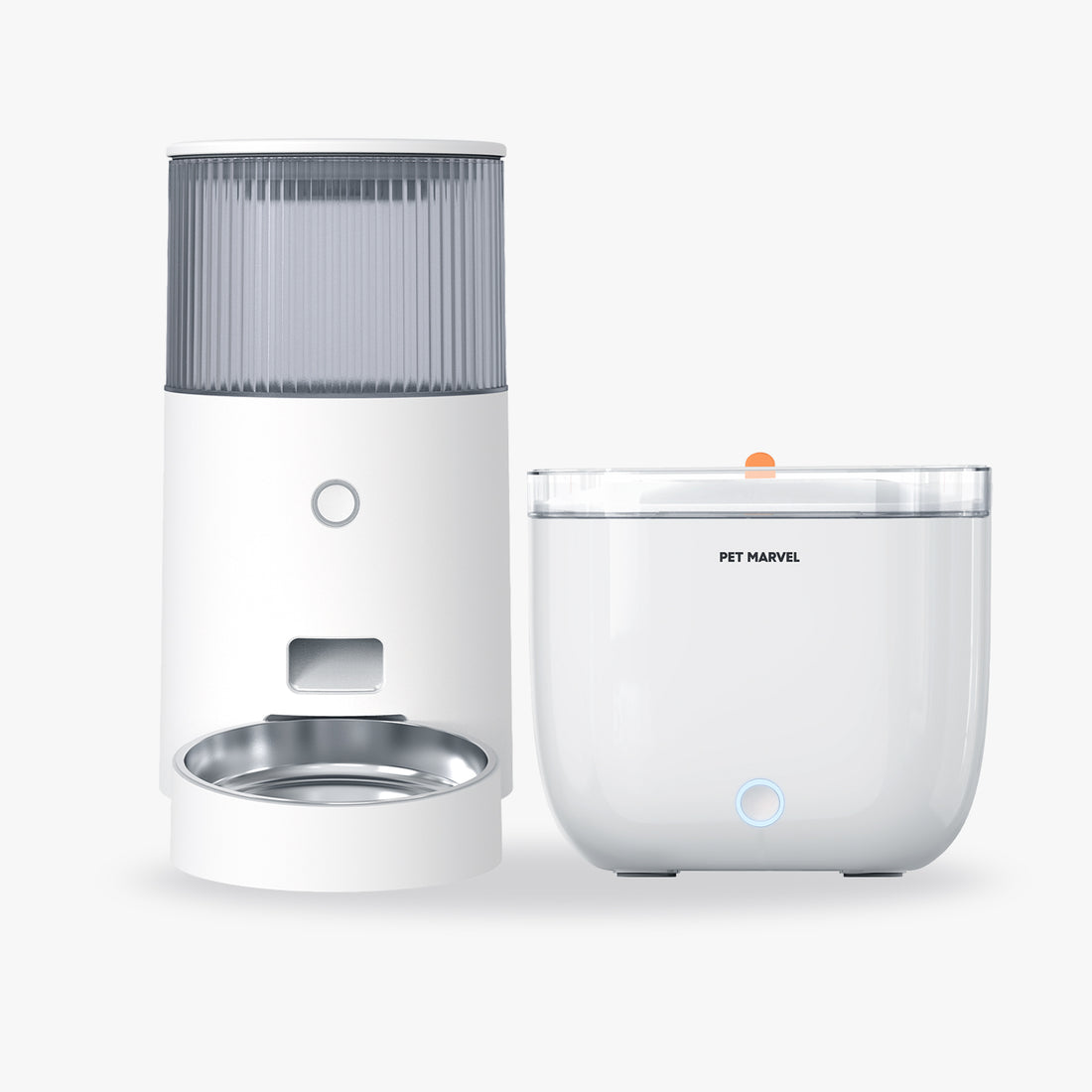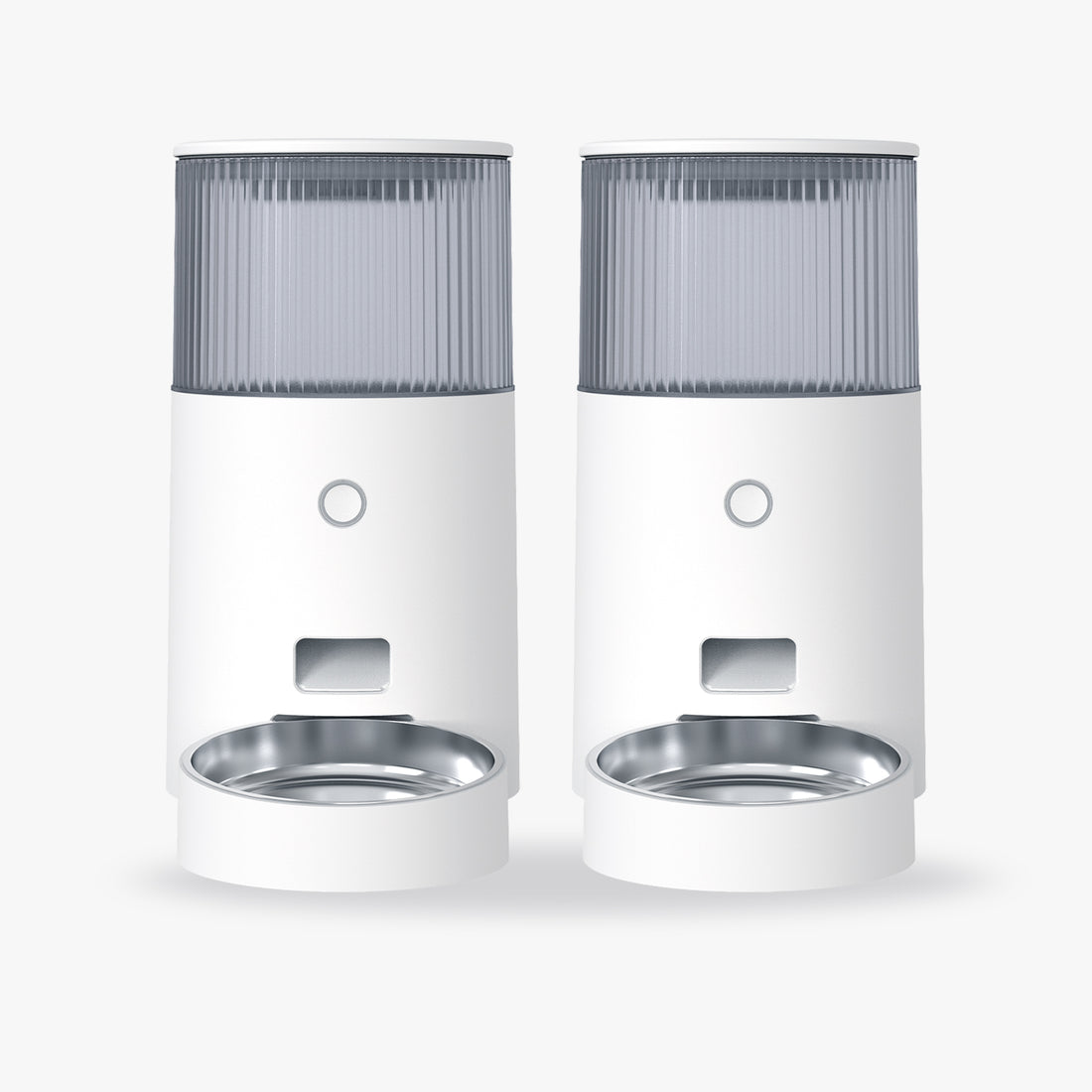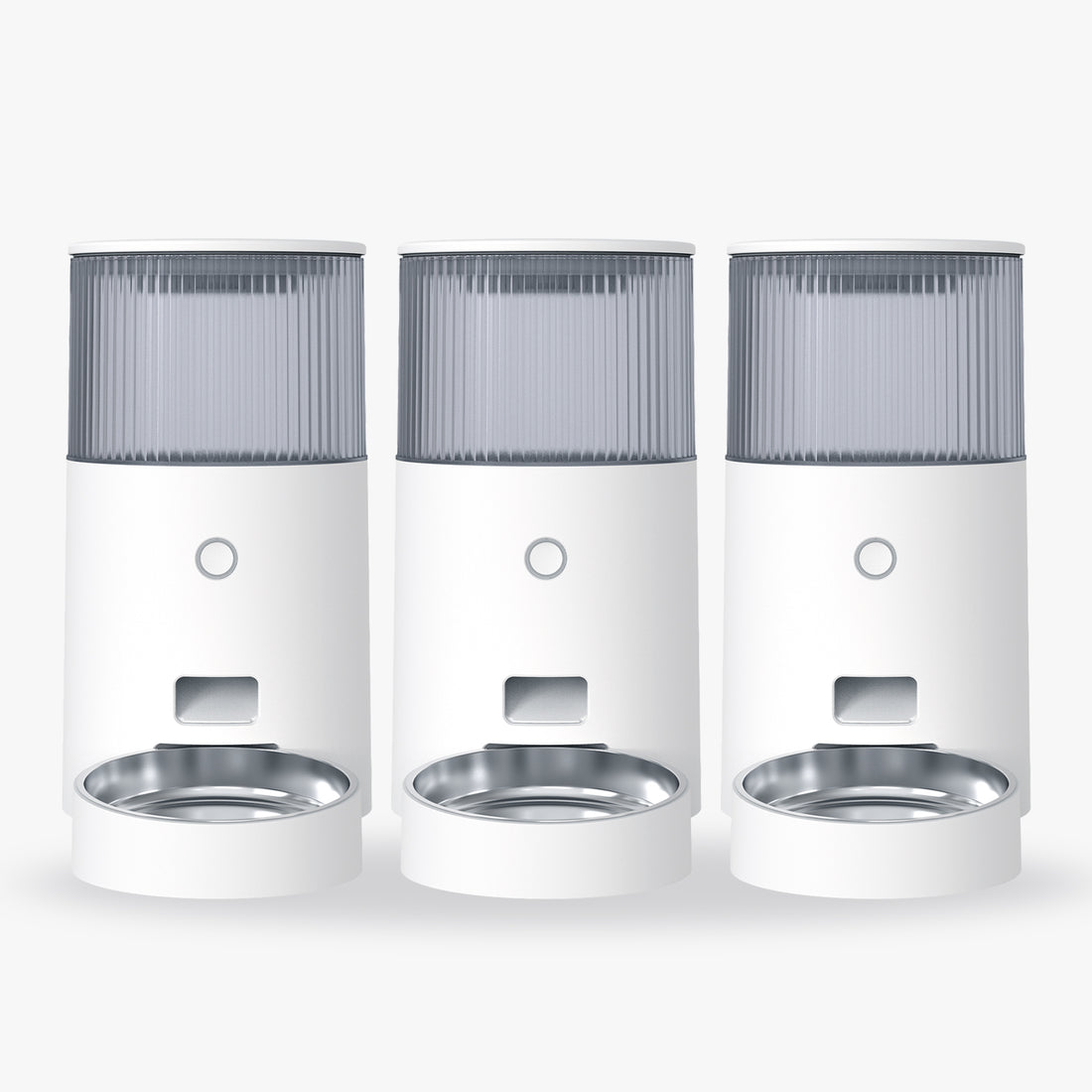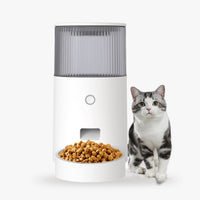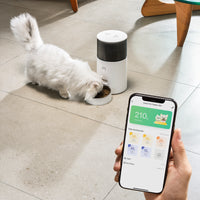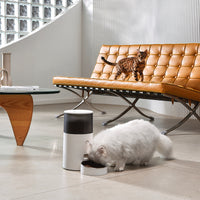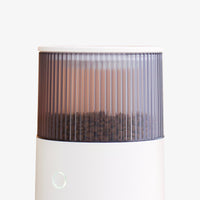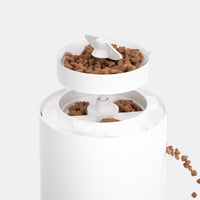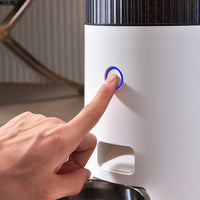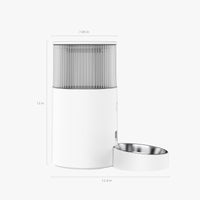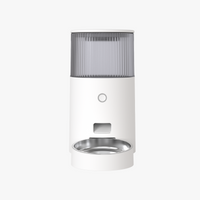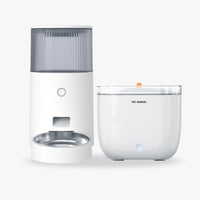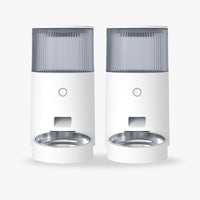 Automatic Cat Feeder MINI
Wi-Fi enabled, 2.5L/10cup automatic cat feeder with stainless steel bowl.
Guaranteed Safe Checkout:
When you're sleeping in, working late, or taking a short vacation, Pet Marvel's automatic cat feeder makes sure your pets get fed. One time set up on mealtime per day and portion per meal, in support of up to 5 meals a day, and 8 portions a meal. Control food dispense for an extra meal through the app or manually with the button.
Color: White
Barrel Capacity:0.66gal
Dimension:12.4 X 7.09 X 13 inches
Material: ABS, Stainless Steel
Max meal setting per day: 5 meals
Max portion setting per meal: 8 portion
Food:Dry food only
Allowed Kibble Size: under 10mm
Wifi: Enabled, 2.4G only
Charging Port: Micro USB
Cable: 5ft Anti-bite Nylon
Backup Battery: AA battery X 4
Net weight: 2.65lbs
Power Voltage:5 Volt DC
ALways taking care your cat
HOW IT WORKS?
NEVER MISS A MEAL
Fresh food is always available when needed. No more concerns about forgetting to feed while you are at work. No more early morning call from your hungry cats.
App Support
Schedule meals, receive feed notification and always take care your cats.
Manual Dispense
Control food distribution manually in case of internet error.
Schedule Feeding
Flexibly set up 5 meals with different portions choice for breakfast and dinner to ensure a diet plan.
Jam-Free Feeding
Our anti-jamming technology keeps your cat's meals flowing smoothly, ensuring consistent meal delivery without any interruptions.
Transparent Container
Know the remaining food volume at sight for timely food replenish.
Desiccant Bag Slot
Preserve the food better so your cats can taste the freshness for each bite.
Dishwasher Safe
Detachable food bowl makes cleaning effortless.
KEEP ON TRACK
Customize food dispense per meal. Know your pets' eating habits with accurate data.
Capacity Upgrade
2.5L/10cup capacity to free you from 10 days of food refill.
6° Tilted Bowl
Considerate design that follows cats' natural eating posture to ease pressure on their spines.
DUAL POWER SUPPORT
Dual power supply system which works under four AA battery as well.
No. The machine only works with dry food.
Yes, the feeder can also be a perfect fit for dogs under 20lbs. Please note that the feeder can only dispense 8 portions per meal, each portion for fixed 0.5-0.7oz, so we wouldn't recommend it for pets who consume more than 4-5.6oz per meal.
Normally a cup of food is around 4-4.2oz.
No, each portion is about 0.5-0.7oz, but you can set how many portions you want to dispense in each meal.
Yes it is. The food bowl is detachable and washdisher safe.
Yes, the feeder is dual power support. (charging and battering)
Product is not working and customer service is the worst.
The worst customer service I have experienced. Product is not working at all and asked return label but no response for that at all! Regret to buy.
First time buying automatic feeder
So far it's pretty good! on the app you just set up the times you want it to feed your pet and it does it by itself. All you have to do is clean the bowl once in a while and fill up the food storage thing. Love ittt